FLEXMAP 3D® System
High-speed, highly-multiplexed assays for breakthrough research
Fast read time, compatibility with both 96- and 384-well plates, and ease of integration with front-end automation systems make the FLEXMAP 3D® the platform of choice for high-throughput applications. The platform uses both magnetic and non-magnetic microspheres and is capable of simultaneously measuring up to 500 genes or proteins from a small sample. Automated start-up, shut-down, and maintenance routines make the FLEXMAP 3D® easy to use and maintain.
FLEXMAP 3D® System main features
High plexing capability
Compatible with magnetic and non-magnetic microspheres and can discriminate up to 500 different microsphere sets.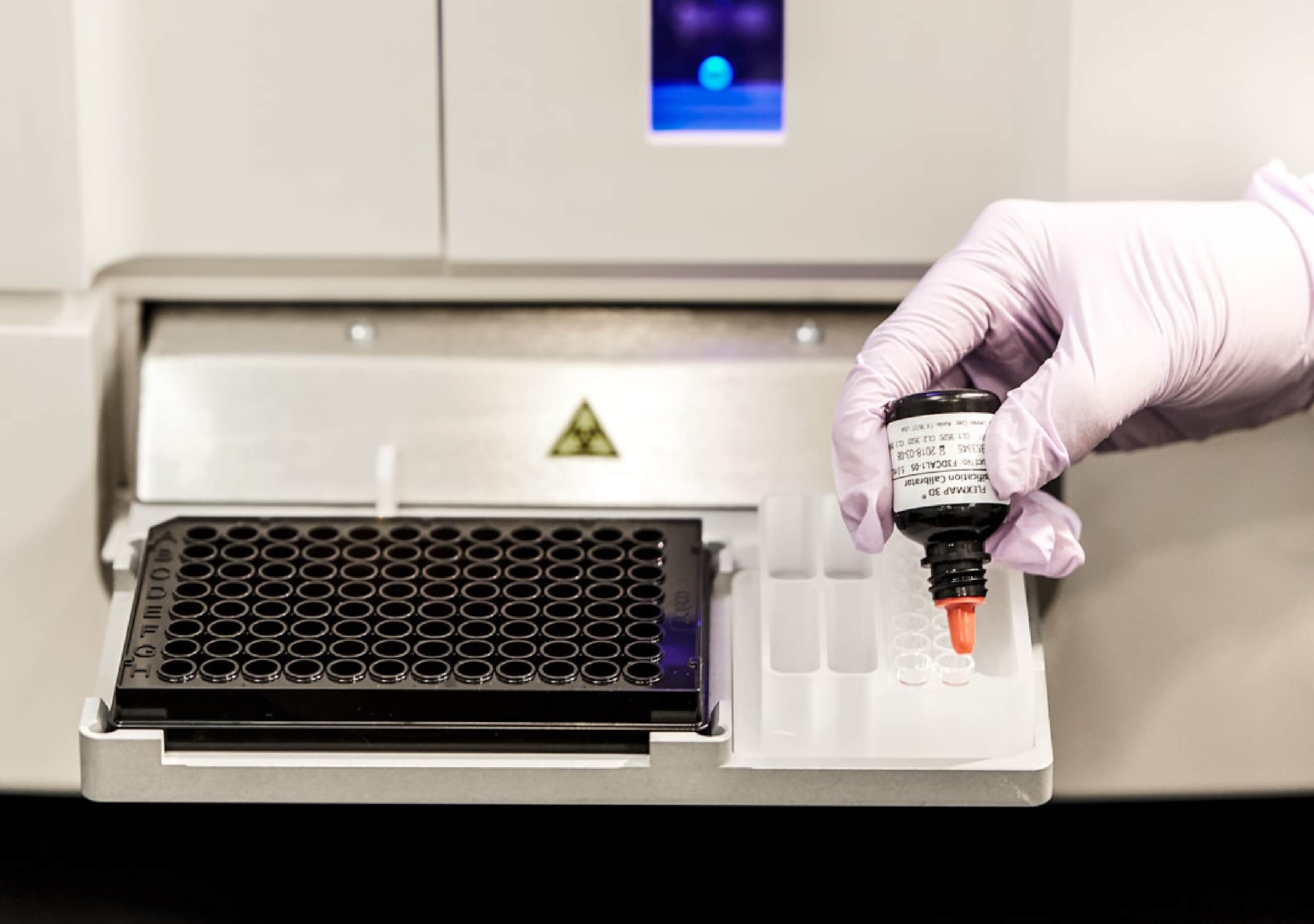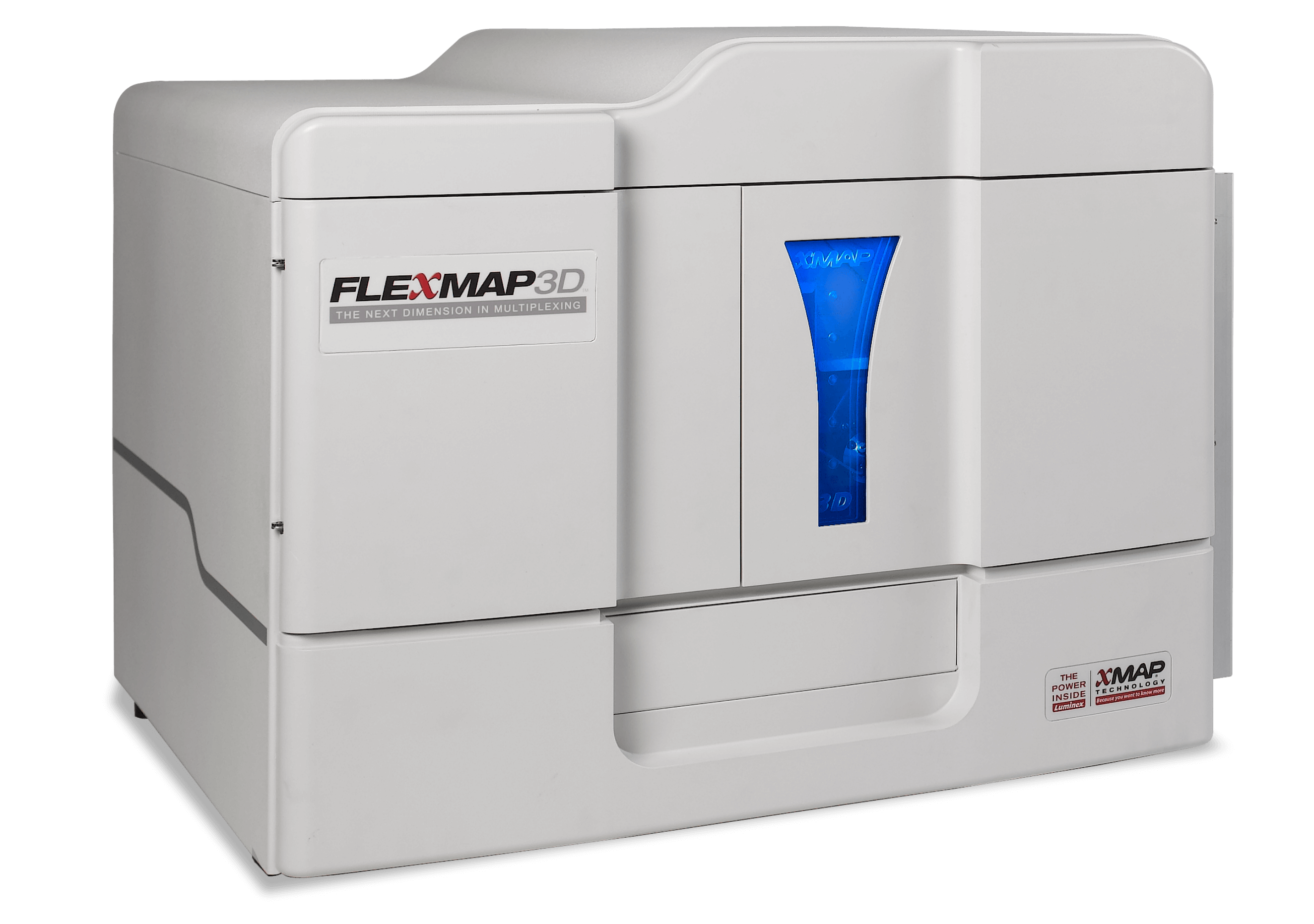 Automation/LIS compatibility
Offers interfacing options for LIS and front-end automation platforms, and accommodates 96 & 384-well plate formats.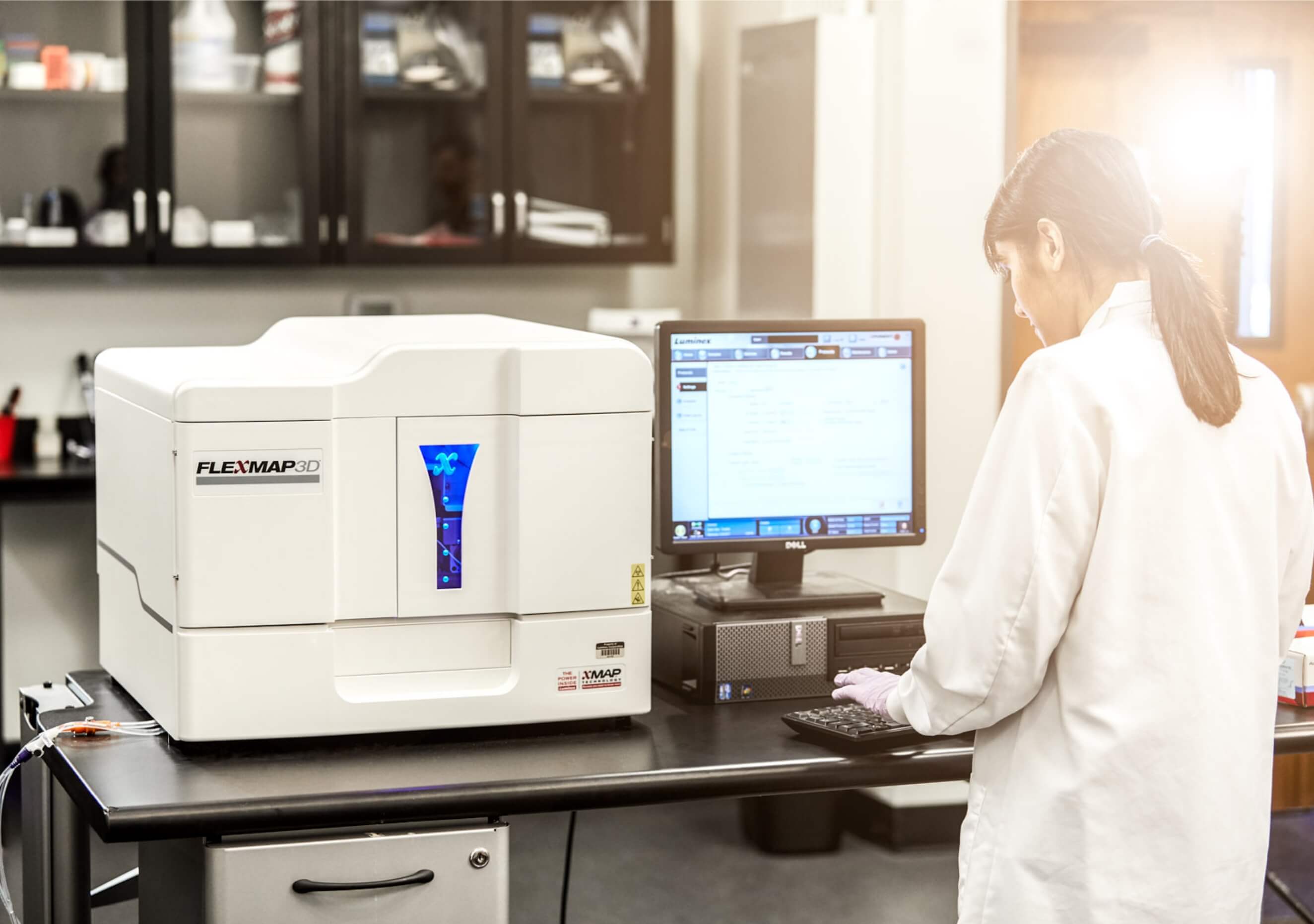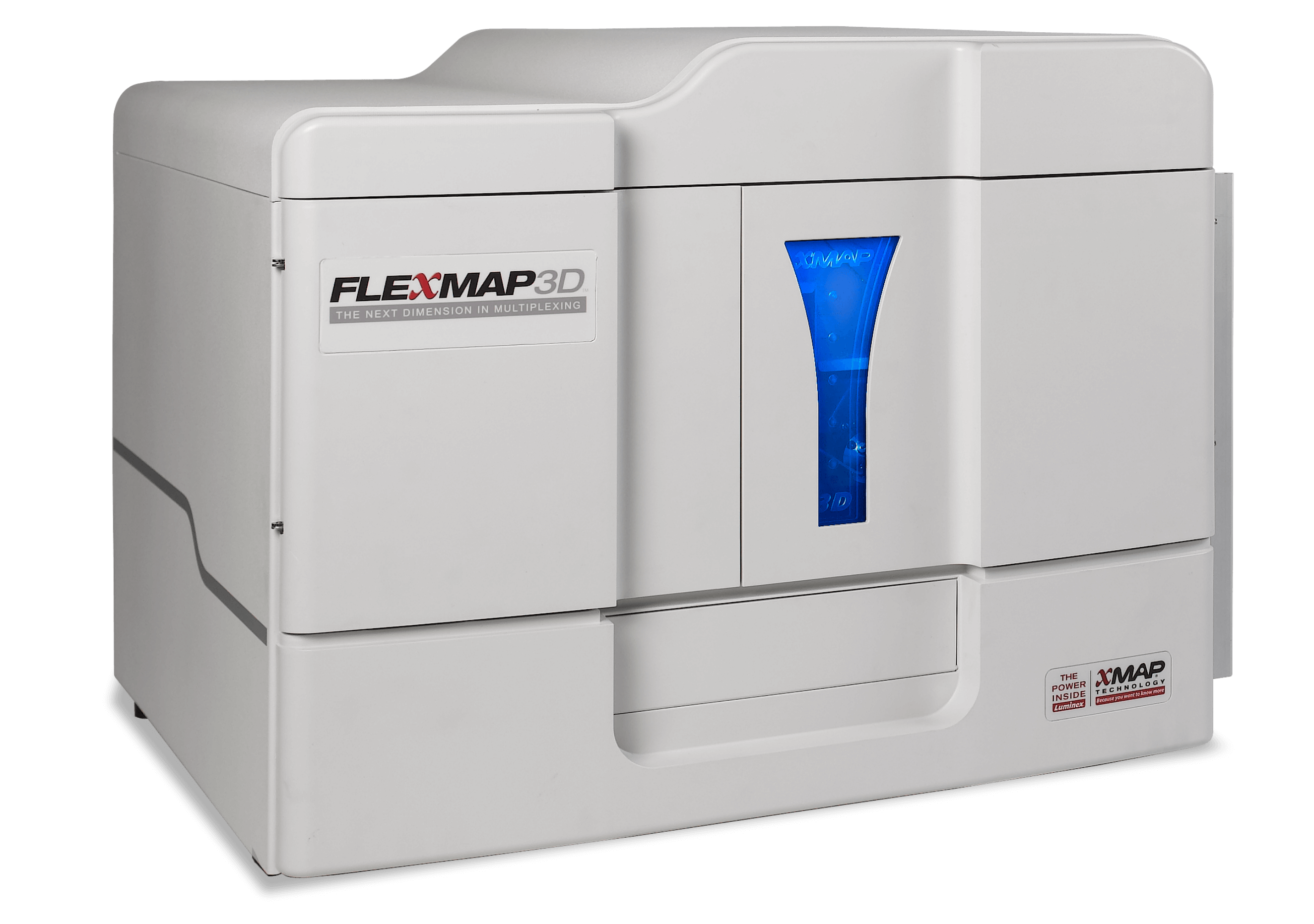 Reliability
Features walk-away start-up, shut-down, maintenance operations and enhances usability for high throughput screening.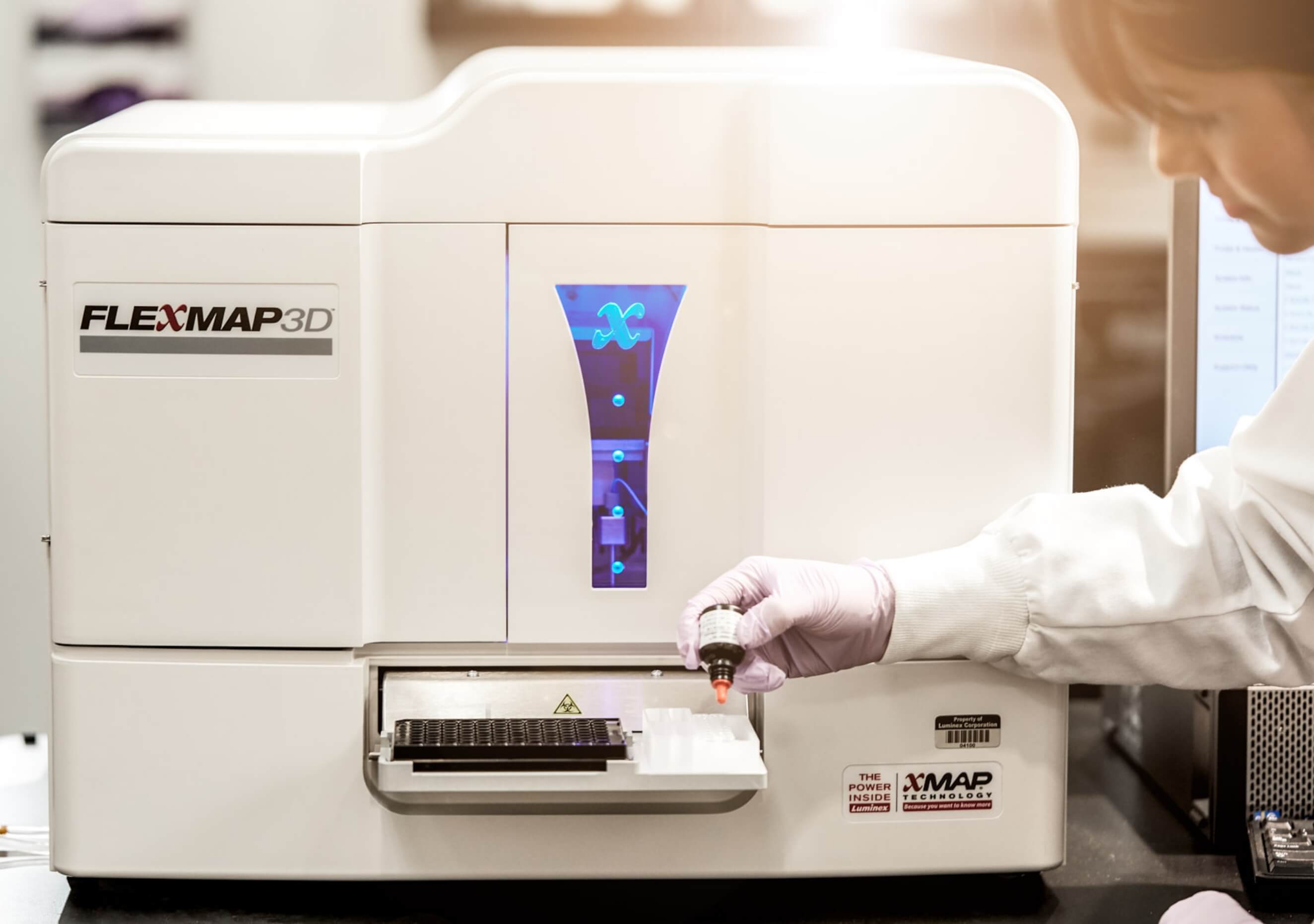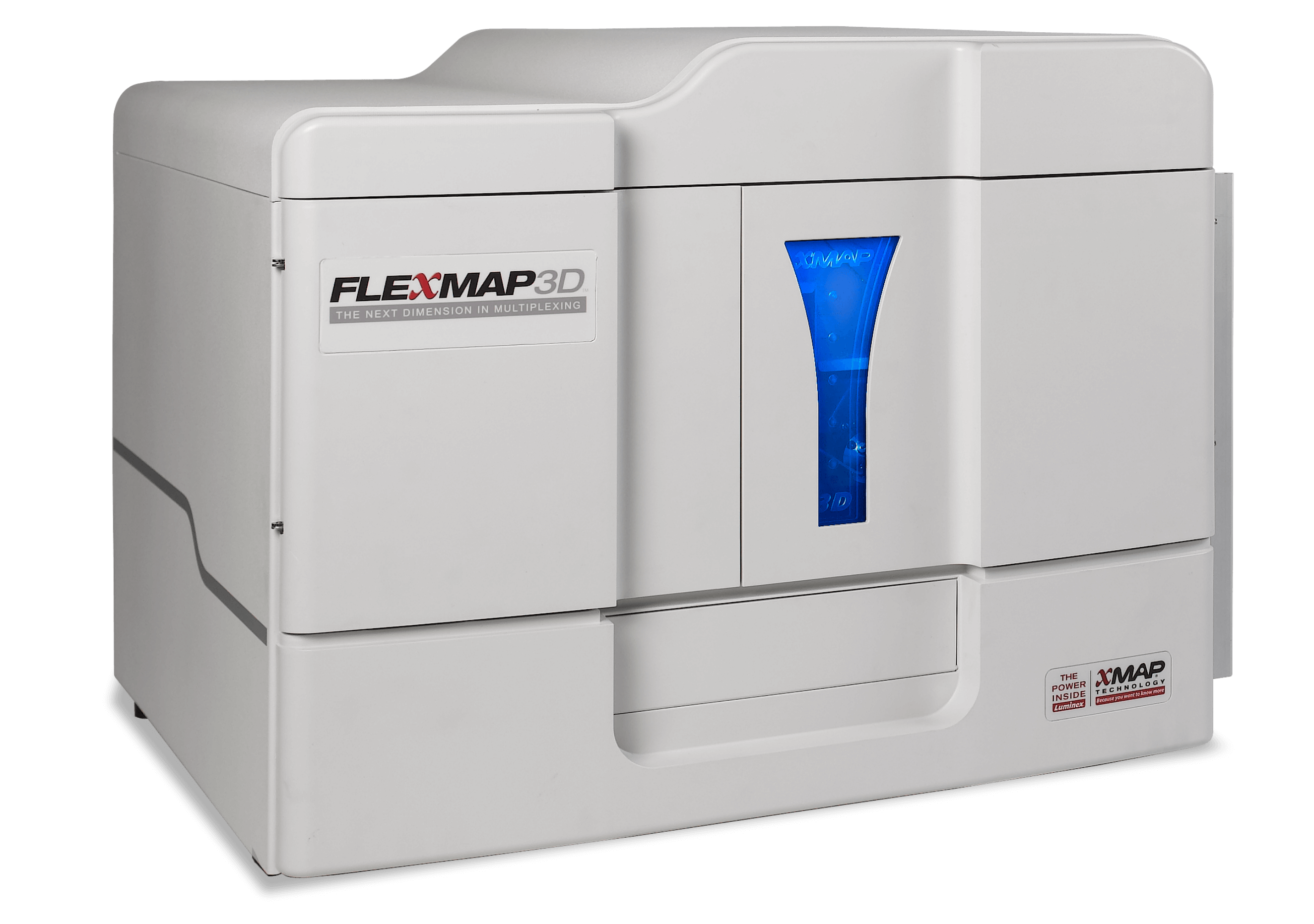 Why choose FLEXMAP 3D®
 Luminex's most advanced and versatile multiplexing platform and is the platform of choice for high throughput applications.
Genomic and proteomics drug discovery
Single nucleotide polymorphisms (SNPs)
expression analysis
high-throughput compound screening
kinase selectivity screening of candidates
serological studies
multianalyte drug and drug metabolite profiling
toxicology & drug metabolism studies
drug target validation (receptor-ligand analysis)
Diagnostic applications
Genetically inherited disease screening (e.g., cystic fibrosis)
HLA typing for transplantation
autoimmune disease profiling
molecular pathogen detection
Research assay applications
Gene expression analysis
genotyping
protein expression analysis
animal-model serum analyte profiling
antibody epitope mapping
enzyme/substrate research
protein-protein interaction analysis
More details about FLEXMAP 3D® System
Get in touch
If you need any information about our products, contact our specialists. 
Contact us
Need any help?
Get help with Diasorin products and services.
Ask for support