Cultural Integration and Evolution
"At Diasorin, we take immense pride in fostering a diverse and vibrant environment, where knowledge and innovation thrive. 
We see different perspectives of the world, embrace change, acting with speed and agility to transform new ideas into breakthrough services and solutions. 
We aim to create value for the company, shareholders, patients, customers, partners, and employees.
Our vision is of a brighter, healthier future, driven by our dedication and passion for innovation to positively impact countless lives worldwide. 
We take responsibility. 
We strive for excellence. 
We are Diasorin! "
Stefano Ronchi, Senior Corporate VP Human Resources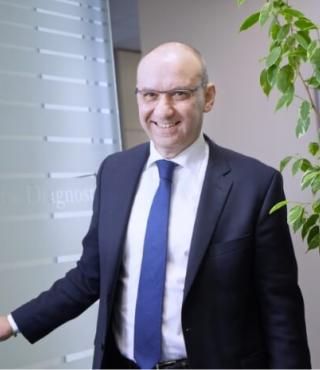 "We take responsibility. 
We strive for excellence."
Make an impact through different perspectives of the World
Discover more about our open positions
Join us